We recommend picking the size that best fits your bed.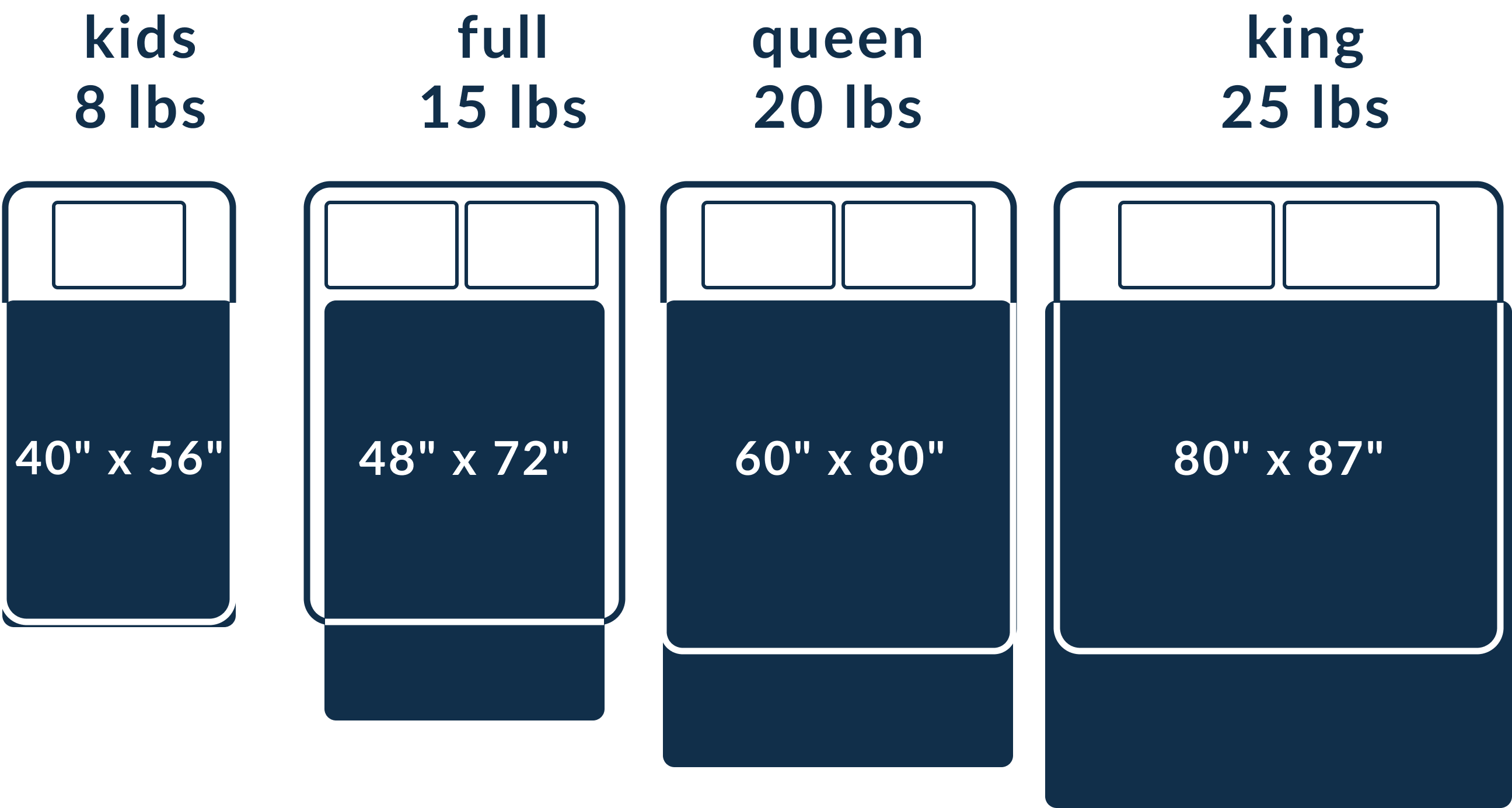 Planning to use with two people? Choose a queen or king, the other sizes will be too small.
Planning to use it as a throw blanket? Choose the kids or full size depending on how big you want the blanket to be.
Concerned about weight? Don't be! All nuzzie sizes are approximately the same pressure so whether you choose a kids or a king they'll feel similar.